About us
Lemon Grass - Thai Restaurant is located on Civic, Woden and Tuggeranong.
Our menu offers a wide range of Thai specialties such as Gang Dang, Pad Khing, Pad Wan and many more.
You can order online from us by clicking the ORDER ONLINE button and we will deliver our delicious food directly to your front door.
We look forward to serving you.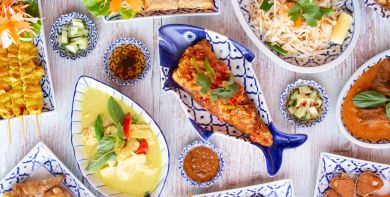 Reviews
Charlie
"BEAUTIFUL! Everyone loved it, even little ones!"
13/12/2019
Sonya
"Absolutely brilliant"
6/12/2019
Kathy
"Consistently brilliant."
6/12/2019
Anne
"Best Thai delivery we have ever had. The Gang Massaman was a standout. Thank you will order again."
5/12/2019
Wayne
"Very happy with meal choices."
5/12/2019
Kathy
"Just brilliant! We get a $350 work takeaway order pretty much every month, and have NEVER been disappointed."
7/11/2019